MSBA TOURNAMENT BOOK CLUB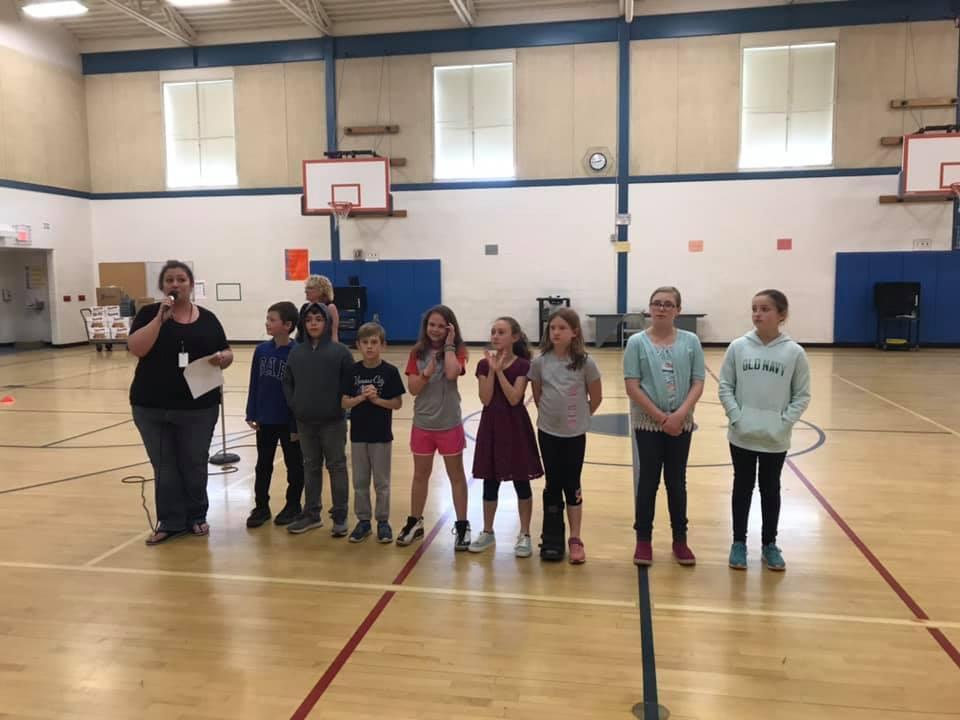 MSBA TOURNAMENT BOOK CLUB
The MSBA (Maine Student Book Award) tournament book club is facilitated by our librarian, Mrs. Maheux, and held after-school, in the library, beginning late fall and ending in the early spring. The MSBA tournament book club is open to students in grades 4 & 5 and is capped at 21 members, on a first come first serve basis, with preference given to grade 5, if needed. Students form teams, assign reading, participate in practice trivia questions and group discussions, in an effort to know the most about 12 books from the MSBA list. The club culminates with a Carrie Ricker tournament of knowledge! The winning team moves on to battle other teams at the district level. The winning team from the district level goes on to battle the winning teams from other districts in central Maine. The winning team from Central Maine goes on to face the other winning teams from the 3 other regions at the state competition.
Last year's Carrie Ricker winners, the Flossing Flamingos (and Amazing Alternates) went on to earn SECOND PLACE in the entire state of Maine! That's right, a group of 4th graders from Carrie Ricker beat out all other teams in the state, save one! How will our team do this year?
Please check out the list of 12 for some late-summer reading ideas! Look for more information about MSBA book club in October!
MSBA TOURNAMENT READING LIST 2019/2020
Arlo Finch in the Valley of Fire by John August

Bob by Wendy Mass and Rebecca Stead

Class Action by Steven B. Frank

The Eleventh Trade by Alyssa Hollingsworth

Inkling by Kenneth Oppel

Journey of the Pale Bear by Susan Fletcher

Lifeboat 12 by Susan Hood

Merci Suarez Changes Gears by Meg Medina

The Miscalculations of Lightning Girl by Stacy McAnulty

Out of Left Field by Ellen Klages

The Parker Inheritance by Varian Johnson

Small Spaces by Katherine Arden