Welcome to the Carrie Ricker School Library
Mission:
Your school library media center's principal role is to support the school's curriculum and activities, enabling the students and staff to achieve the school's educational mission. To realize this goal, the library will select, house, and maintain a collection of various types of print and non-print material.
Library Catalog RSU4 libraries use an Online Patron Access Catalog (OPAC). Simply put, this is a means to locate library materials (RSU wide) quickly and easily.
Students, staff, and community members are encouraged to share their interests and creativity in the library.
Search for and select library items with a connection to your display theme, add some signs, offer interactive opportunities, or use technology. Students enjoy having the chance to learn about and see new things when they come to the library. Sharing ideas, interests, and knowledge is exciting and motivating, so the displays always generate lots of discussions...and more displays!
Your school library media center provides:
*Opportunities to develop and sustain in children the habit and enjoyment of reading and learning, and the use of libraries throughout their lives.
*Resources that support the curriculum and address a variety of learning needs.
*Instruction in information skills and strategies that students need in order to learn and achieve.
*Professional collaborative partnerships that support and enhance educational goals and make a positive impact on student achievement.
*Access to local, regional, national, and global resources.
*Preparation for students to adapt with flexibility and versatility to changes in information delivery and retrieval.
Below are some Helpful Tools & Sites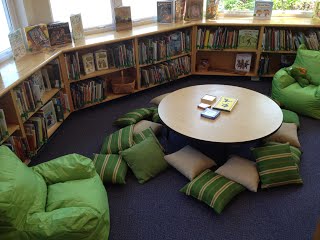 Unified Arts P.A.L.M. Parliament
The Unified Arts Team together creates the P.A.L.M. Parliament with
Physical Education, Art, Library, and Music. Owls are often solitary like us in
our subject areas but we join together to form a parliament and create a
dynamic team. You will have P.E. with Mr. Coan, Art with Mrs. Williams,
Library with Mrs. Maheux and Music with Mr. Johnston. We will dazzle you
with our talents, knowledge, skills and creativity!
Sorry, but there was nothing found. Please try different filters.